Overview

About two thirds of all Achilles tendon ruptures occur during sports. Total ruptures are most common in sports with stop-and-go movements, especially ball sports. The majority of patients suffered a ruptured Achilles tendon when stopping suddenly during a fast vigorous movement. Usually the Achilles tendon tears about 5 cm before it inserts into the heel bone. Particularly at risk for a tear are athletes who have already suffered from Achilles tendon problems for some time.

Causes

The cause of Achilles tendon ruptures besides obviously direct trauma, is multifactorial. In many instances the rupture occurs about 2-6 cm before its attachment to the calcaneous (heel bone). In this area there is a weaker blood supply making it more susceptible to injury and rupture. Rigid soled shoes can also be the causative factor in combination with the structure of your foot being susceptible to injury.

Symptoms

If your Achilles tendon is ruptured you will experience severe pain in the back of your leg, swelling, stiffness, and difficulty to stand on tiptoe and push the leg when walking. A popping or snapping sound is heard when the injury occurs. You may also feel a gap or depression in the tendon, just above heel bone.

Diagnosis

The actual area of an Achilles tendon rupture cannot be seen on x-ray. Therefore, although x-rays are often done to rule out bony injuries in individuals with an Achilles tendon rupture these x-rays are usually normal. Diagnostic ultrasound of the tendon can be performed to assess the integrity of the tendon. Other diagnostic tests, such as MRI's, may also be required in difficult cases.

Non Surgical Treatment

The most widely used method of non-surgical treatment involves the use of serial casting with gradual progression from plantar flexion to neutral or using a solid removable boot with heel inserts to bring the ends of the tendon closer together. The advantage of a solid removable boot is that it allows the patient to begin early motion and is removable. Wide variability exists among surgeons in regards to the period of absolute immobilization, initiating range of motion exercises, and progression of weight bearing status.

Surgical Treatment

Surgery is recommended to those who are young to middle-aged and active. The ruptured tendon is sewn together during surgery. This is an outpatient procedure. Afterward the leg is put into a splint cast or walking boot. Physical therapy will be recommended. In about 4 to 6 months, healing is nearly complete. However, it can take up to a year to return to sports fully.

Prevention

The best treatment of Achilles tendonitis is prevention. Stretching the Achilles tendon before exercise, even at the start of the day, will help to maintain ankle flexibility. Problems with foot mechanics can also lead to Achilles tendonitis. This can often be treated with devices inserted into the shoes such as heel cups, arch supports, and custom orthotics.
Powered by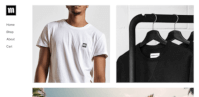 Create your own unique website with customizable templates.