Overview

Pain in the heel of a child's foot, typically brought on by some form of injury or trauma, is sometimes Sever's Disease. The disease often mimics Achilles tendonitis, an inflammation of the tendon attached to the back of the heel. A tight Achilles tendon may contribute to Sever's Disease by pulling excessively on the growth plate of the heel bone. This condition is most common in younger children and is frequently seen in the active soccer, football or baseball player. Sport shoes with cleats are also known to aggravate the condition. Treatment includes calf muscle stretching exercises, heel cushions in the shoes, and/or anti-inflammatory medications. Consult your physician before taking any medications.

Causes

Sever?s disease is common, and typically occurs during a child?s growth spurt, which can occur between the ages of 10 and 15 in boys and between the ages of 8 and 13 in girls. Feet tend to grow more quickly than other parts of the body, and in most kids the heel has finished growing by the age of 15. Being active in sports or participating in an activity that requires standing for long periods can increase the risk of developing Sever?s disease. In some cases, Sever?s disease first becomes apparent after a child begins a new sport, or when a new sports season starts. Sports that are commonly associated with Sever?s disease include track, basketball, soccer, and gymnastics. Children who are overweight or obese are also at a greater risk of developing this condition. Certain foot problems can also increase the risk, including. Over pronating. Kids who over pronate (roll the foot inward) when walking may develop Sever?s disease. Flat foot or high arch. An arch that is too high or too low can put more stress on the foot and the heel, and increase the risk of Sever?s disease. Short leg. Children who have one leg that is shorter than the other may experience Sever?s disease in the foot of the shorter leg because that foot is under more stress when walking.

Symptoms

Unilateral or bilateral heel pain. Heel pain during physical exercise, especially activities that require running or jumping. Increased pain level after exercise. A tender swelling or bulge on the heel that is painful on touch. Limping. Calf muscle stiffness first thing in the morning.

Diagnosis

Children or adolescents who are experiencing pain and discomfort in their feet should be evaluated by a physician. In some cases, no imaging tests are needed to diagnose Sever?s disease. A podiatrist or other healthcare professional may choose to order an x-ray or imaging study, however, to ensure that there is no other cause for the pain, such as a fracture. Sever?s disease will not show any findings on an x-ray because it affects cartilage.

Non Surgical Treatment

The primary method of treating Sever?s disease is taking time off from sports and other physical activities to alleviate the pressure on the heel bone. During the healing period, your child?s doctor may also recommend physical therapy or any type of exercise that involves stretching and strengthen leg muscles and tendons. Wrapping ice in a towel and placing it under the child?s heel will also help to alleviate and reduce pain and swelling.

Exercise

Exercises that help to stretch the calf muscles and hamstrings are effective at treating Sever's disease. An exercise known as foot curling, in which the foot is pointed away from the body, then curled toward the body in order to help stretch the muscles, has also proven to be very effective at treating Sever's disease. The curling exercise should be done in sets of 10 or 20 repetitions, and repeated several times throughout the day.
Powered by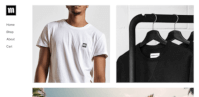 Create your own unique website with customizable templates.